SPEAKING AND CONSULTING
  Helping Your Audience Achieve Mind, Body, and Business Mastery
What You Can Expect
Timely replies to your messages answering any questions.

A personal phone call prior to your event to understand your audience in order to deliver a highly relevant message.

A high impact presentation focused on creating breakthroughs of new insight and motivation for your audience.

A resource page for your audience that includes slides used and links to other resources they'll find useful.

A followup communication to ensure I've completely satisfied you and your audience, as well as get feedback for any ways to make it even better.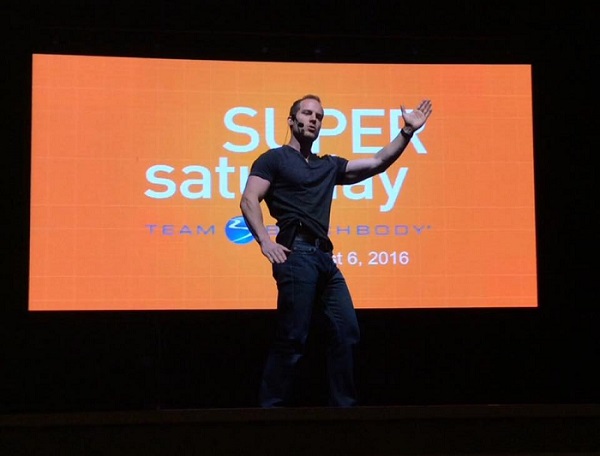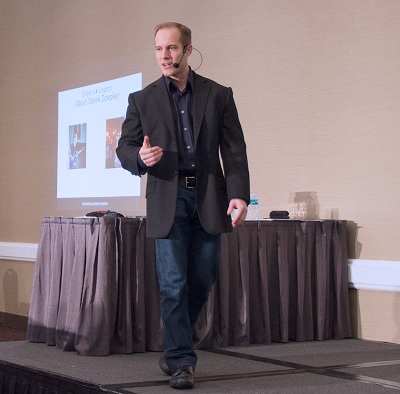 About Me
If you have an audience that needs to be inspired to break through their inner BS and fears, unleash their awesomeness, amplify their productivity with ease, and take their life and business to the next level, I can help. I speak and consult both live and virtually at summits for wellness, business, and personal development.
As a Mind/Body/Business expert, over 300,000 people have download my books and I've trained over 1,000 entrepreneurs through my courses and workshops on how to achieve even greater success, productivity, and sales. My background as a researcher in the science of health, business, and personal development, combined with a background in music and the arts, allows me to share a unique perspective with audiences that's been described as "thought provoking, practical, and highly effective."
Going from a no-name broke valet parker sleeping on an air mattress for years to becoming a 7x #1 bestselling author, I've experienced the struggles many face when attempting to create a thriving life and business. Combined with in the trenches experiences, I have certifications in NLP, time-line therapy, Dream Coaching, mastermind facilitating, and hypnosis. 
The result of over a decade of research is discovering the best "mind games," life hacks, and universal principles of greatness you and your audience can use to experience your greatest performance, impact, and total freakin awesomeness in your life and business.
"I cannot say enough positive things about the empowering, self-motivating speech that Derek Doepker gave to our group of 160+ coaches. He got right to the point with tips and tricks on how to break through your BS and get to work on reaching your goals. The coaches overwhelmingly enjoyed the talk and had a number of questions for him after the talk. The after event reviews of his performance showed that the coaches really took his message to heart and it motivated them to become more effective self-starters. We would love to have Derek Doepker do an additional talk in the future, he was fantastic." – Lorie Lofquist St. Louis Area Market Council Beachbody LLC
Derek's work can be found on…

Wellness Amplified: Optimize Health To Maximize Performance
Summary
Poor employee health will sabotage performance and cost a company revenue with increased sick days. On the other hand, healthy employees are more engaged, productive, and reduce healthcare costs. While most individuals know the importance of eating well, exercising, and getting adequate sleep, putting these things into practice in a high stress world that emphasizes convenience is a challenge. This presentation will empower your employees with a highly practical tools even the most time crunched individuals can use to create better habits, maximize their energy levels, and overcome the negative effects of stress.
Target Audience
Businesses that want to maximize their teams' performance through optimal health. Busy professionals seeking practical steps to improve wellness with tools and strategies that only take minutes a day to implement.
Audience Takeaways
Audience members will get a proven process to create healthier habits in as little as 5 minutes a day.
Audience members will discover mind and body hacks to instantly reduce stress and improve health.
Audience members will learn how to cultivate work/life harmony and bring more passion to the work they do.
Break Through To Greatness: Mind Games To Overcome Doubts And Unleash Your Awesomeness
Summary
Self-doubt, limiting beliefs, and fears hold most people back from achieving their fullest potential. By using simple mind games developed from years of research into cognitive psychology, you can instantly shift your thoughts, feelings, and beliefs to become your boldest and bravest self. In this presentation, I mix humor with wisdom to leave the audience feeling ready to conquer the world.
Target Audience
Entrepreneurs, network marketing groups, and sales teams all benefit from the motivating message. Perfect for groups that face potential rejection and fear of failure.
Audience Takeaways
Audience members will learn the 3 magic words technique to overcome procrastination, overwhelm, and fear.
Audience members will stop worrying so much about what others think and own their awesomeness.
Audience members will discover mind games to enhance their creativity, courage, and confidence.
Audience members will leave feeling energized, invigorated, and ready to take on even greater challenges.
Making Sense Of Millennials: What Every Modern Business Needs To Know
Summary
Millennials more and more are taking over the workforce. Yet old management and leadership strategies seem to be failing to inspire millennials. This presentation breaks down the stereotypes and myths about millennials to help both millennials and prior generations realize both how similar they are, and also what to do about the real critical differences that exist due to a generation growing up with different technology.
Target Audience
Companies comprised of both millennials and non-millennials looking to create greater harmony in their workforce. Companies wanting to tap into the creative insights millennials have to offer.
Audience Takeaways
Audience members will learn the biggest myths about millennials and which stereotypes actually hold true.
Audience members will learn how to motivate and inspire millennials to be more engaged and stick with a company for the long-term.
Audience members will learn critical communication and relationship skills to help bridge the gap between any diverse group of people.
Productivity Amplified: Unleashing Unstoppable Motivation In Yourself And Others
Summary
The ability to produce is the very lifeblood of any company. Greater productivity is easily translated into greater profit. The problem is, what works to increase productivity in one situation may not work in another. In this presentation, I reveal how you can increase productivity in yourself and your team by using human needs psychology, value levels psychology, high impact language, gamification, challenges, positive psychology, and more. This presentation provides the art and science of maximizing performance with many tactics you'll often be able to implement immediately.
Target Audience
Companies and teams wanting to increase performance. Leaders who want to inspire their group to cultivate a growth mindset and be more self-driven.
Audience Takeaways
Audience members will discover how to motivate themselves and others based on personality and preferences rather than adopting a one-size-fits-all approach.
Audience members will learn how to cultivate a growth mindset and be even more self-driven and resourceful.
Audience members will discover the research on accelerated learning to rapidly increase the speed at which they learn and develop skills.
Having It All: The Art And Science Of Wide Achievement
Summary
The world praises specialists and mocks those with many passions as a "jack of all trades, master of none." Creative renaissance person types who feel pulled in many directions may find themselves feeling like they have no place in today's world where they're told to do their "one thing." Yet, it's today's ever changing world that needs the strengths of artists and creatives more than ever. This presentation will empower creatives and wide achievers by sharing with them why their unique personality is a gift, and how to find direction when feeling directionless.
Target Audience
Groups of creatives and artists such as writers, designers, and musicians.  Companies wishing to empower more creativity in their workforce.
Audience Takeaways
Audience members will learn why being a generalist, or "jack of all trades" can be a powerful advantage in today's modern world.
Audience members will uncover why we get stuck and feel directionless in life, and how to use these times as opportunities for breakthroughs.
Audience members will feel empowered to know they can have many interests and passions without needing to sacrifice what they love to do only one or a couple things.
Schedule a complimentary session to see how/if my team and I can help you.
Fill out the form to the right and please share a brief summary of what's inspired you to connect.