AUTHORSHIP
Book Writing & Marketing Insights
Free eBook - Why Authors Fail
Discover the 17 mistakes authors make that sabotage their success.
I went from broke valet parker to #1 bestselling author through trial and error combined with thousands of dollars spent on training.  Once I made my breakthrough, I knew I wanted to share with other aspiring authors what I wish I knew when I started my journey.
Get your FREE copy of Why Authors Fail to discover the key principles I learned and get the essential steps you need to take to become a successful self-published author.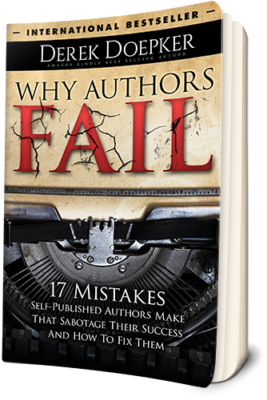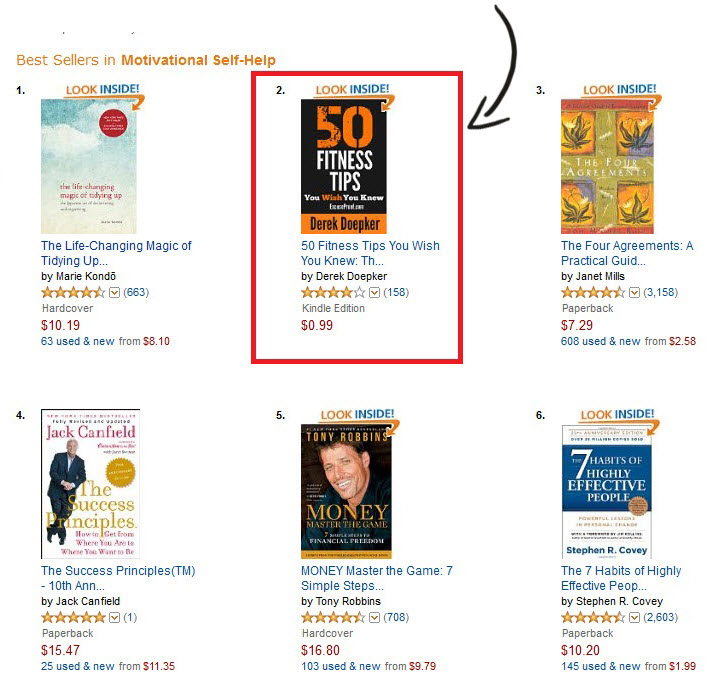 Want A Bestselling Book That Actually Makes You Money?
A book is your fast track to greater authority, reaching a wider audience, and making residual income.
Unfortunately…
Book writing and publishing can be incredibly overwhelming and confusing. Just one missing link can derail a book's success.
On top of that, many creatives who are great writers often dread the marketing and promotion side of the process.
To top it all off, a single book, even one that sells many copies, often isn't a big money maker unless you know how to leverage it. There are many authors who publish a book, and then are left scratching their heads wondering why nothing has changed.
The good news is…
There's a shortcut to success. How helpful would it be to have a 7x bestselling author who's sold over 20,000 books in today's market guiding you?
The training and coaching I'll provide will give you step-by-step plans to follow, simplify the process to make it doable, and show you clever tactics that allow you to sell books on autopilot so you can spend more time doing what you love and less time promoting.
The Bestseller Journey
Get The Insider Strategies Used To Launch A Book That Sold Over 631 Copies In Only 5 Days
Discover exactly how to go from book idea to bestseller… in less than 90 days. Behind the scenes real world case study provides the step-by-step roadmap for authorship success that works in today's competitive market providing evergreen strategies for 2017.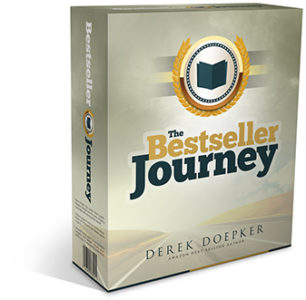 Hooks for Books
How To Create The Most Captivating Non-Fiction Book Titles Ever
The #1 most important first step in marketing is to grab a person's attention. Discover how to make your book stand apart by creating a book title that makes your book irresistible.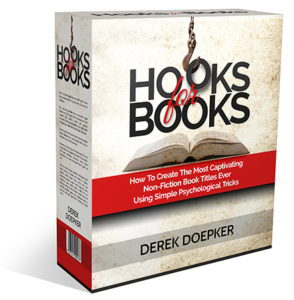 Books That Sell
Make Your Book A Must-Have With 5 Formulas For Irresistible Non-Fiction Books
Many authors fail because they create a "me too" book that looks like every other book on their subject. When you use one of these five formulas, you'll have a book that stands apart in a sea of competing books.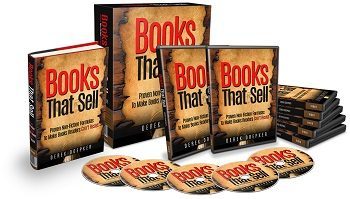 Audiobooks Made Easy
The Do-It-Yourself Guide For Creating Professional Audiobooks From Home
Audiobooks are a growing evergreen market with little competition. By creating your own audiobooks, you'll save hundreds to thousands of dollars, connect more deeply with listeners, reach new fans, and increase your royalties every single month.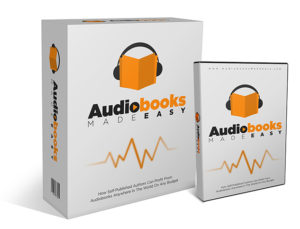 KD Sales Machine + Inner Circle Coaching
(Best Deal) How To Generate

Consistent Sales Of Full-Priced eBooks And Print Books On

Autopilot

… Without Expensive Promotions Or Endless Marketing
The most comprehensive collection of trainings on generating consistent sales for residual income. Applies to both fiction and non-fiction authors. Includes The Bestseller Journey and Kindle Bestseller Secrets + Mastermind + Personal Assistance.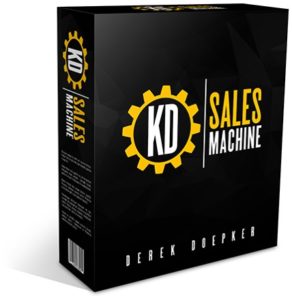 "Derek Doepker is a rare breed of author/artist/entrepreneur who understands that the key to success is great relationships. He's a pro when it comes to creating great work, marketing and making money, and he also has a servant's heart and is always looking to help others, make a difference and give back. If you have a chance to learn from Derek's experience, do it." – Tom Corson-Knowles, founder of TCK Publishing
"Derek really knows his stuff about publishing and book marketing. Not only is he one of the few people I recommend he's also someone whose advice I trust when I'm marketing my own books." – John Tighe, founder of the Publish Position Profit Podcast crushitwithkindle.com
"As a self-published author, I feel I have to wear many different hats, so it's easy to get overwhelmed. Derek helps me to keep my focus and figure out which activities make the most sense to prioritize. He holds me accountable and has helped improve my productivity with simple action steps. I really, really enjoy working with him and am so happy he took me on as a client!" – Emily Chang – Romance Author 
"I was feeling overwhelmed with advice from posts, books, courses and friends. Derek cut through all the noise with exact and detailed instructions on what was most important to do next. He helped me focus and get through the stress of publishing my first book, which became a #1 Amazon bestseller thanks to his help. Derek knows the self-publishing business from his own experience over many years. He's the genuine article." – Marjory Harris – Author of The Personal Power Roadmap​